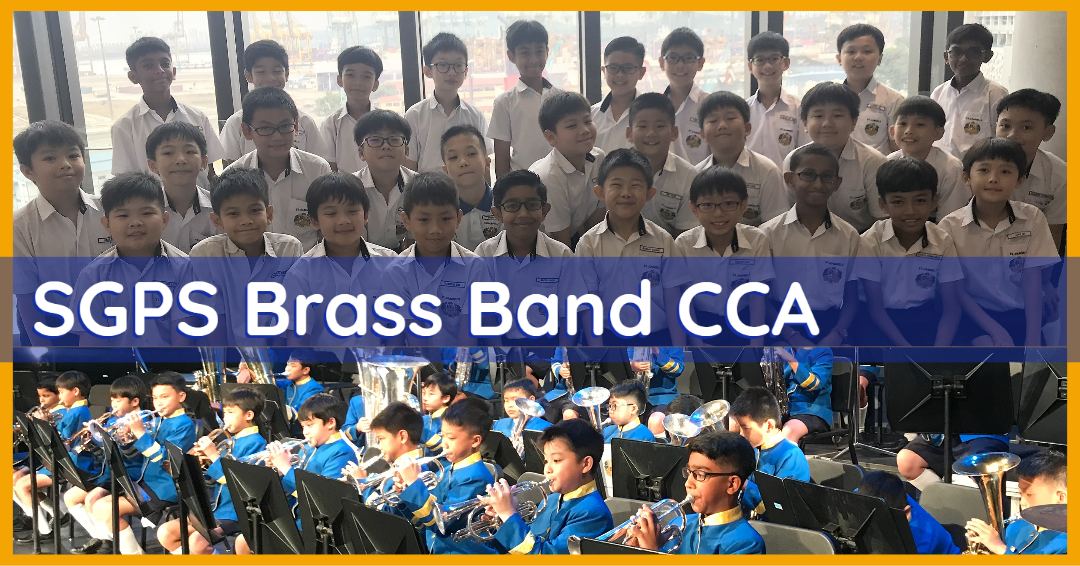 St. Gabriel's Primary Brass Band has performed in numerous school events as well as external performances since its formation in 2006.  In 2019, the band has participated in three key events.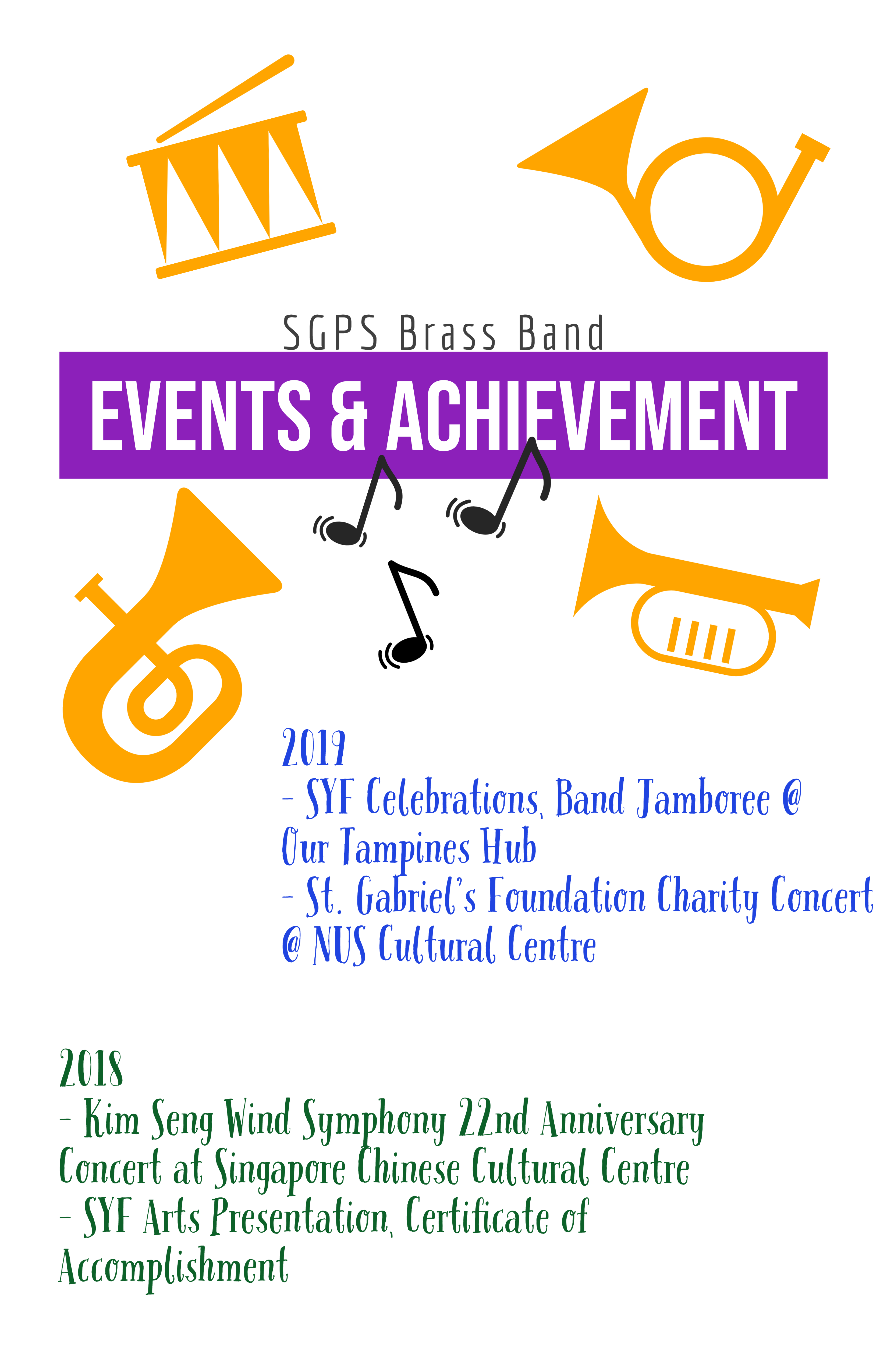 On 8 June, the Brass Band represented St. Gabriel's Primary School to perform a repertoire of songs at the St. Gabriel's Foundation Charity Concert 2019 at NUS University Cultural Centre. The Band members performed a range of classics to contemporary songs such as 'The Tempest' to 'Havana' and 'Avengers'. Following the high key event, the Brass Band continued to hone their musical skills and muscianship at the Singapore Youth Festival Celebrations 2019 Youth Band Marathon – Party!' which is also called the 'Band Jamboree', the Band members entertained audience at Our Tampines Hub on 6 July 2019 with local folk songs and popular movie theme songs. The Band Jamboree, organized by MOE's Arts Education Branch, provides an experimental and collaborative platform for students to express and push new creative boundaries through the band art forms, and at the same time, allow for student's voice and choice in creating performances based on the party theme.
On school ground, the Band also performed the National Anthem during the school's National Day observance ceremony as well as other pieces to mesmerise the school.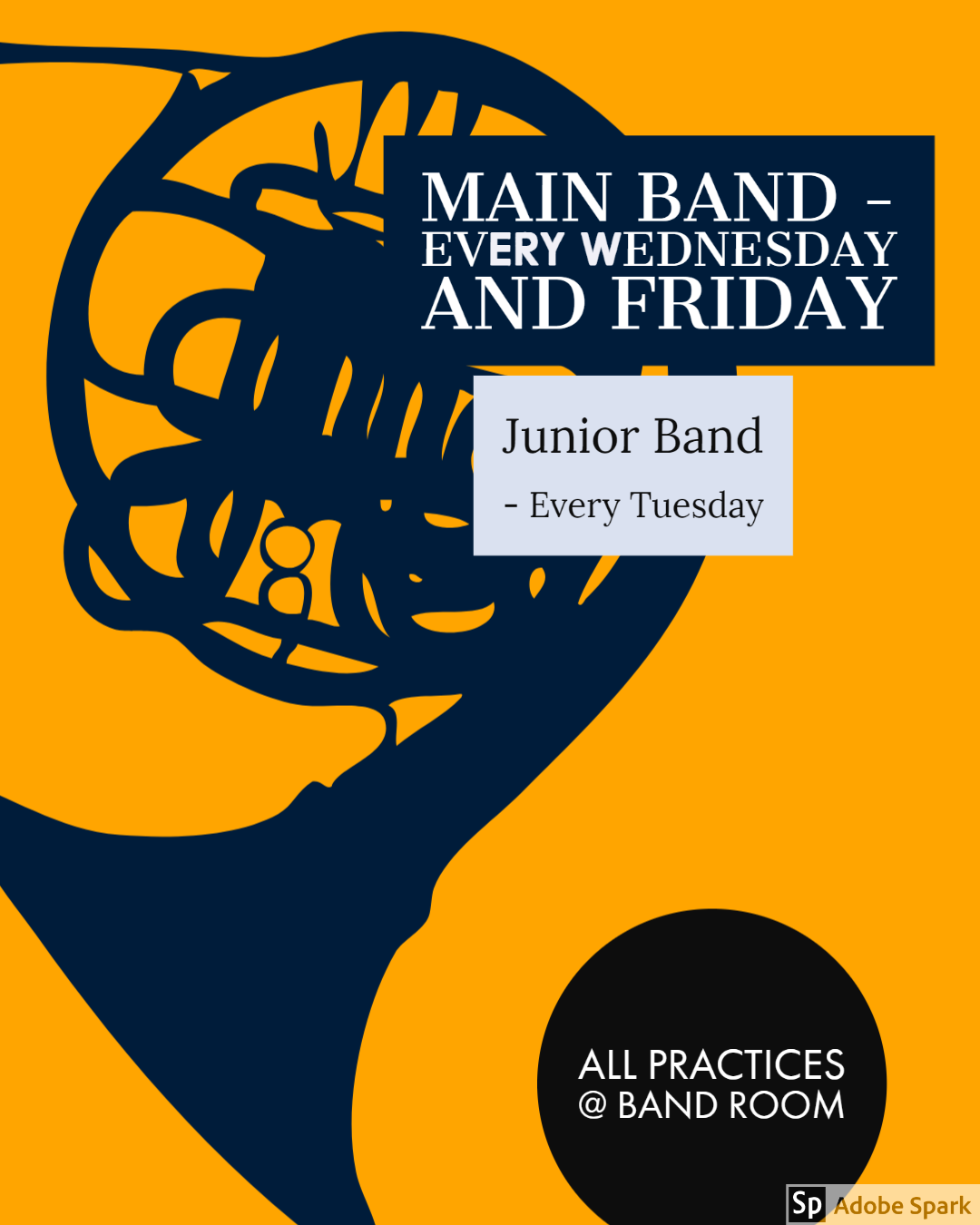 Under the guidance of the band's instructor, Ms Ariel Wong, the band members are learning to master the skills of playing musical instruments and reading music scores. The band's participation in various performances has also provided great exposure for members to showcase their musical talents and develop their collaborative skills in the process. With resilience and diligence, our band members give their best in every performance and competition.
The St. Gabriel's Primary School Band has grown from strength to strength in student interest and participation in various performances. From Braddell Heights CC National Day Celebration Dinner, a collaboration with Kim Seng Wind Symphony Band to SYF Celebrations Band Jamboree – the boys have made the school proud with their stellar performances and musicianship. With each performance, the boys learned the value of diligence and resilience. Most of all, they bonded and fostered a strong camaraderie.