Department Goal
Develop engaged learners, effective communicators, through engaging activities which enthuse and enrich our students' learning
Key Personnel
Miss Palaniammal Murugiah (Subject Head Mother Tongue Languages)
Department Programmes
National Level
1. Mother Tongue Support Programme (MTSP)
2. Mother Tongue Fortnight Activities:
A week of fun-filled activities to expose students to the Tamil Culture through the introduction of Indian food and art forms so as to arouse students' interest and love for the language.
Primary 1: Indian Food
Primary 2: Masala Tea
Primary 3: Ranggoli Kolum – Indian Floor Art
Primary 4: Clay Pot Painting – Pongal Pot
Primary 5: Clay Art

| | |
| --- | --- |
| | |
| P1 - Indian Food | P2 - Masala Tea - Decorating our Tea cup |
| | |
| P2 - Masala Tea - Mixing the spices for the perfect taste | P3 - Kolum Making |
| | |
| P4 - Pongal Clay Pot | P5 - miniature Indian banaba leaf meal |
3. Primary 1 to 6 Traditional Games Day To build students' vocabulary through exposure to local and traditional games
4. P3 Cultural Exxperience
An authentic experience of Indian Folk Culture: Oiyillattam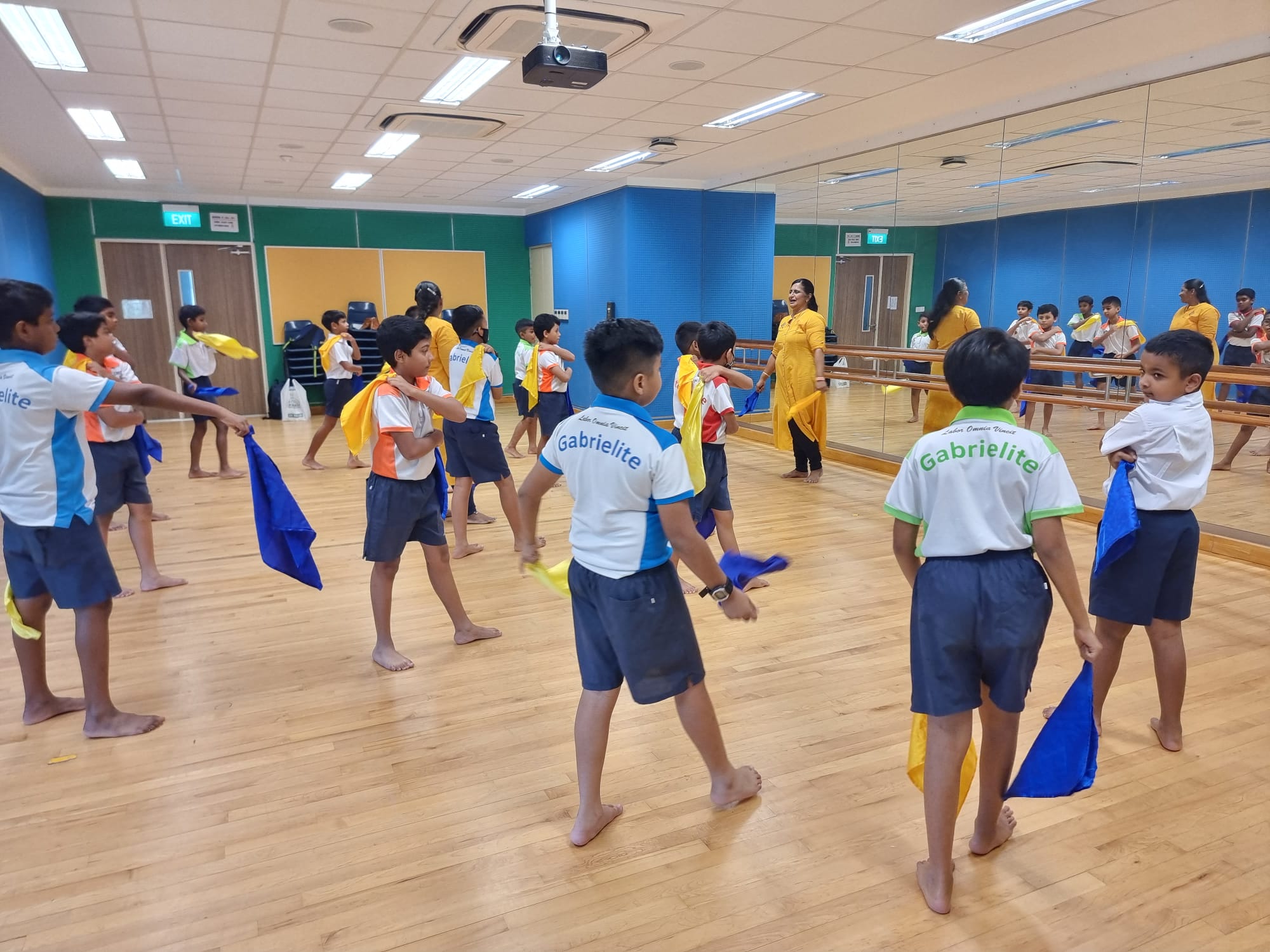 5. Tamil Language Festival @ UPTLC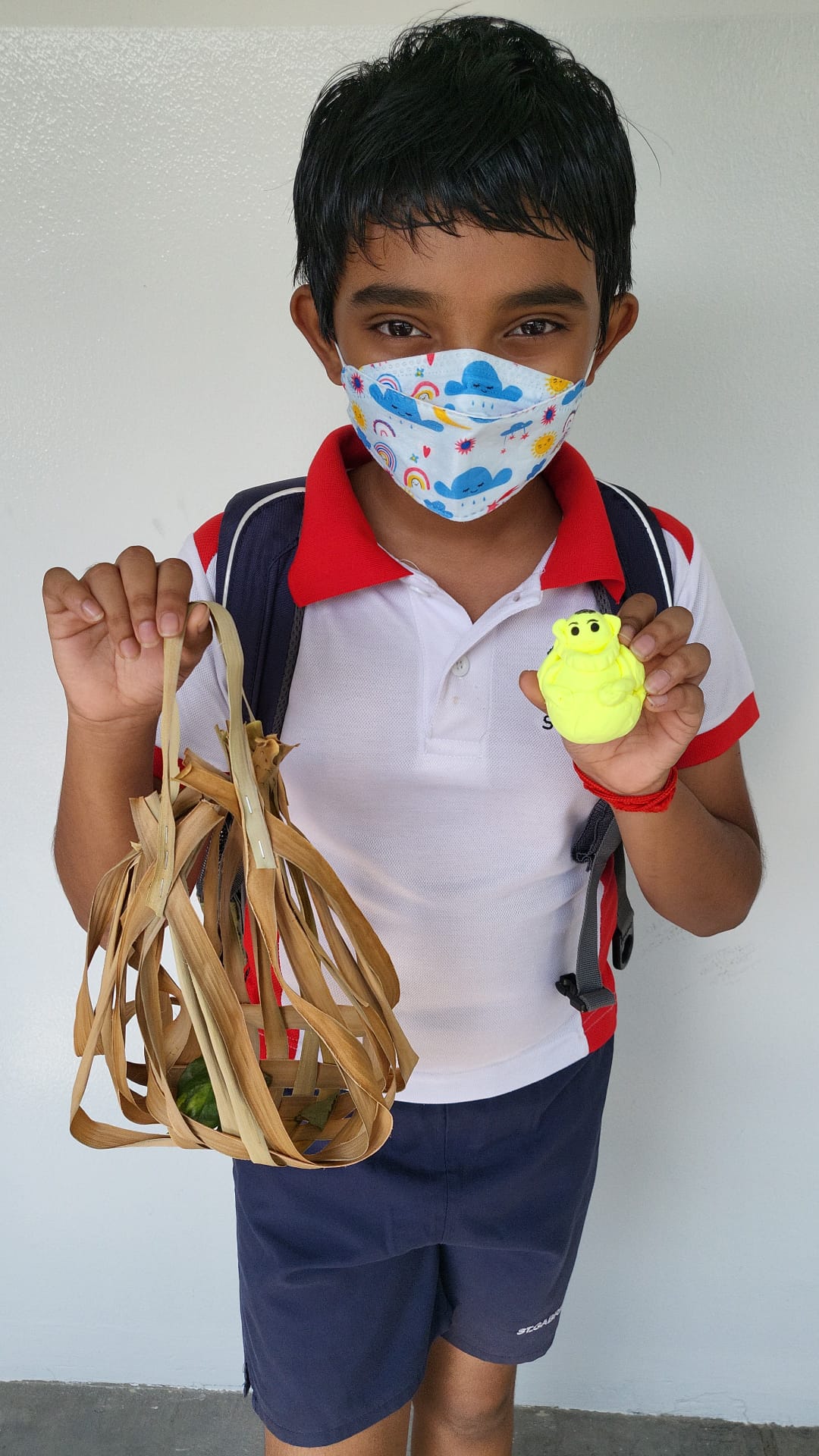 School Level
1. Reading Programme (P2 to P6) Objective: To develop students' as effective communicators in the Tamil language through customized reading and oratorical resources.
Graded Reading Programme (P2 - P3)

Internal Reading Support Programme (P2 - P4)

Silent Read on Tuesdays and Thursdays (P1 - P6)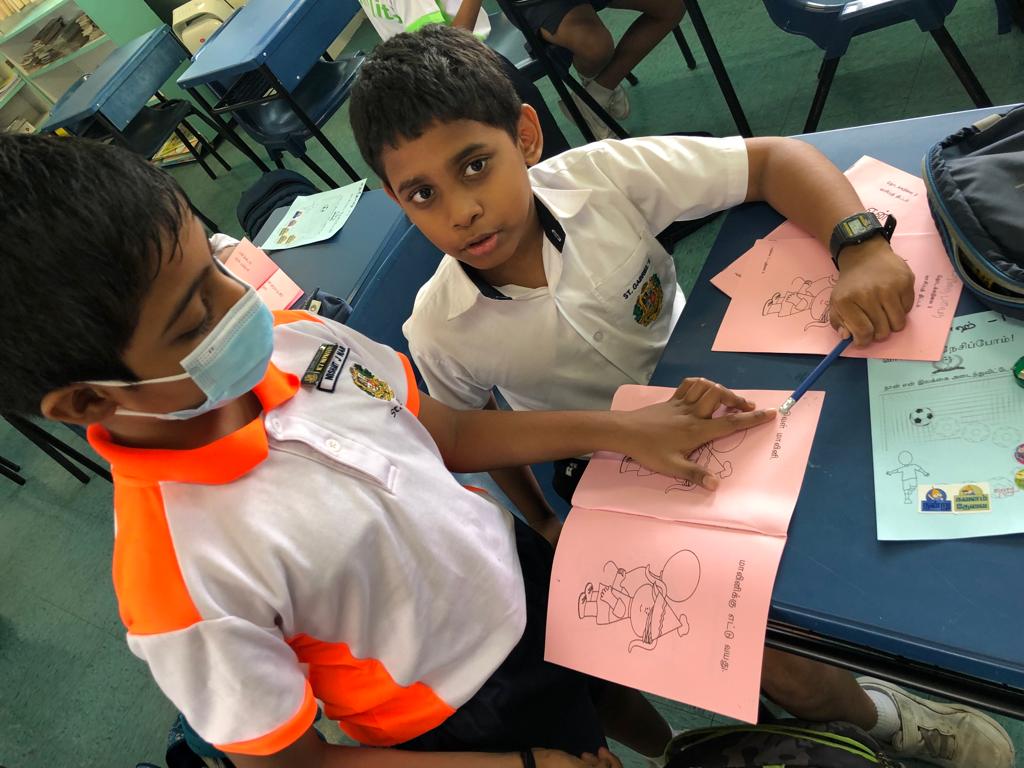 2. Internal / External Competitions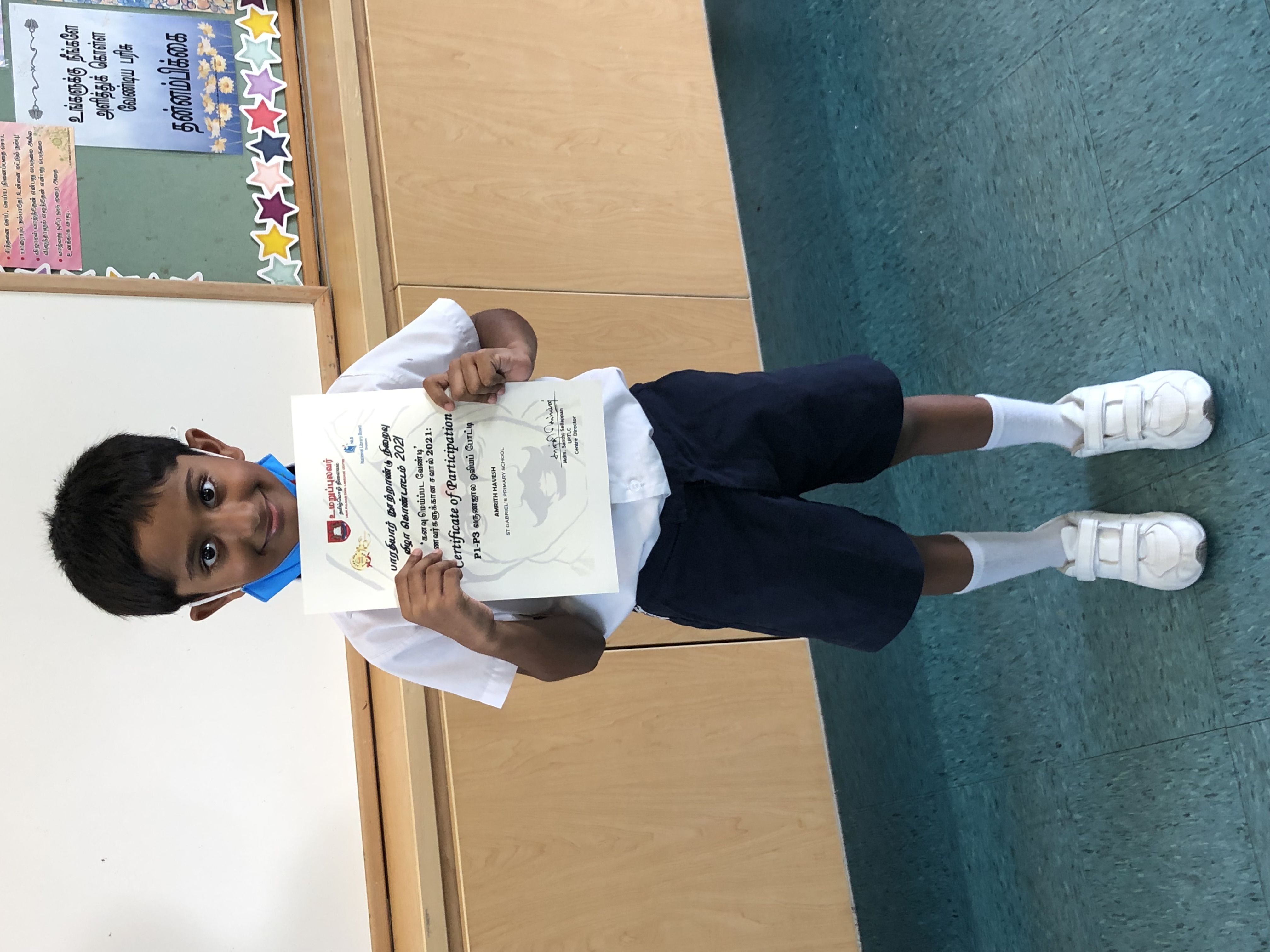 3. Learning Journey
Learning of Tamil through authentic learning experiences such as learning journeys and watching of theatrical performances.
P4 Learning Jouney to Pongal Fair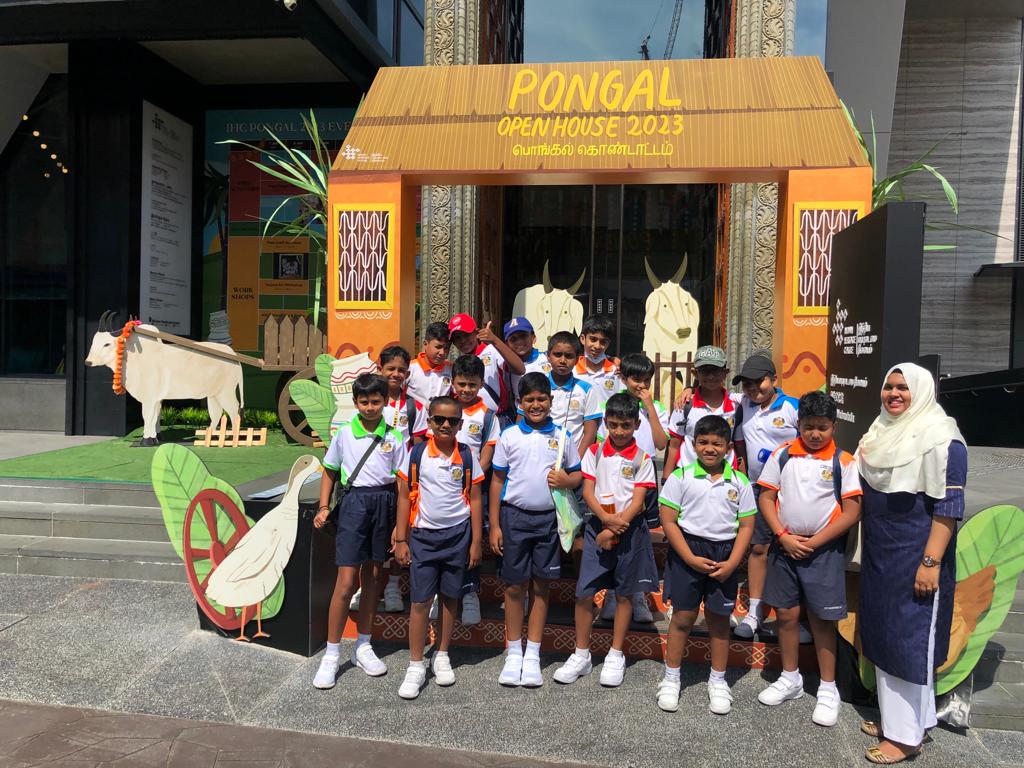 4. Touchtyping in Tamil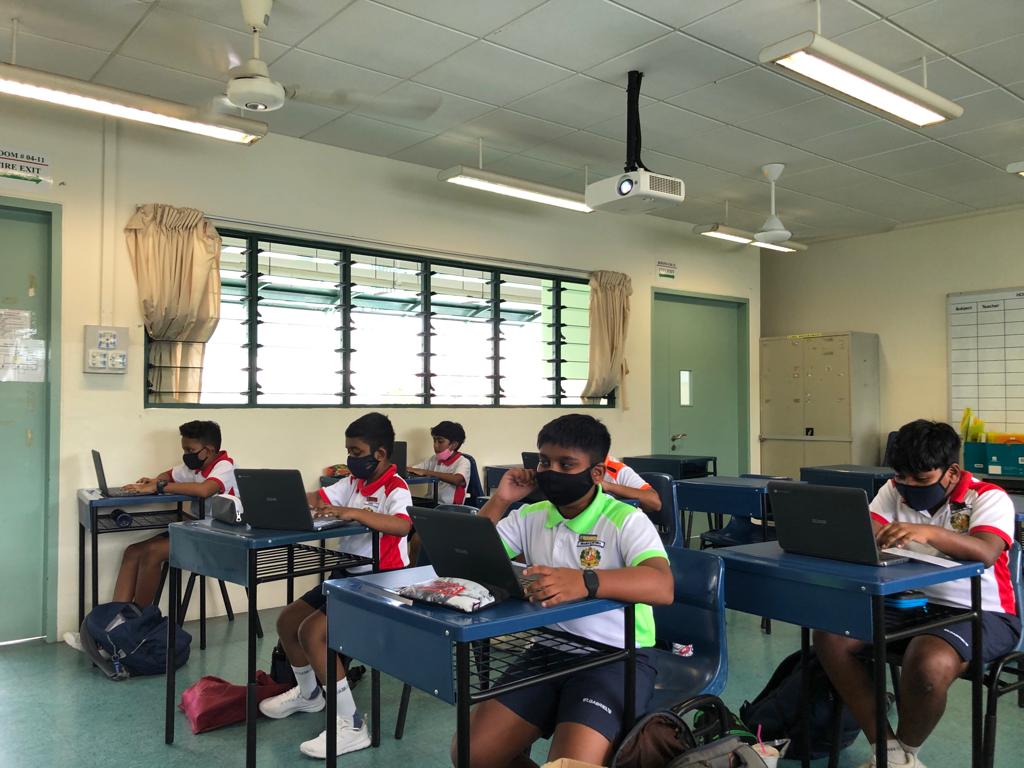 Useful Links
www.sinda.org.sg