Department Goal
Develop engaged leaners, effective communicators, through engaging activities with enthuse and enrich our students' learning.
Key Personnel
Ms Palaniammal Murugiah (Subject Head Mother Tongue Languages) Mr Muhamad Hamzah Rohi (Malay Language Coordinator)
Department Programmes
National Level
1. Mother Tongue Support Programme (MTSP)

2. Mother Tongue Fortnight Activities:
A week of fun-filled activities to expose students to the Malay Culture through the introduction of Malay food and art forms so as to arouse students' interest and love for the language.
Primary 1: Local Foods
Primary 2: Teh Tarik
Primary 3: Carpet Weaving
Primary 4: Wayang Kulit (Shadow Puppet)
Primary 5: Wau (Malay Kite)

| | |
| --- | --- |
| | |
| P1 - My Food plate & Activity Booklet | P3 - Paper Weaving |
| | |
| P2 - Teh Tarik cup | P4 - Wayang Kulit |
| | |
| P4 - Wayang Kulit_our final product | P5 - Wau-our master pieces |
3. Primary 1 to 6 Traditional Games Day To build students' vocabulary through exposure to local and traditional games
4. P3 Cultural Experience An authentic experience of Malay Language and Culture: Silat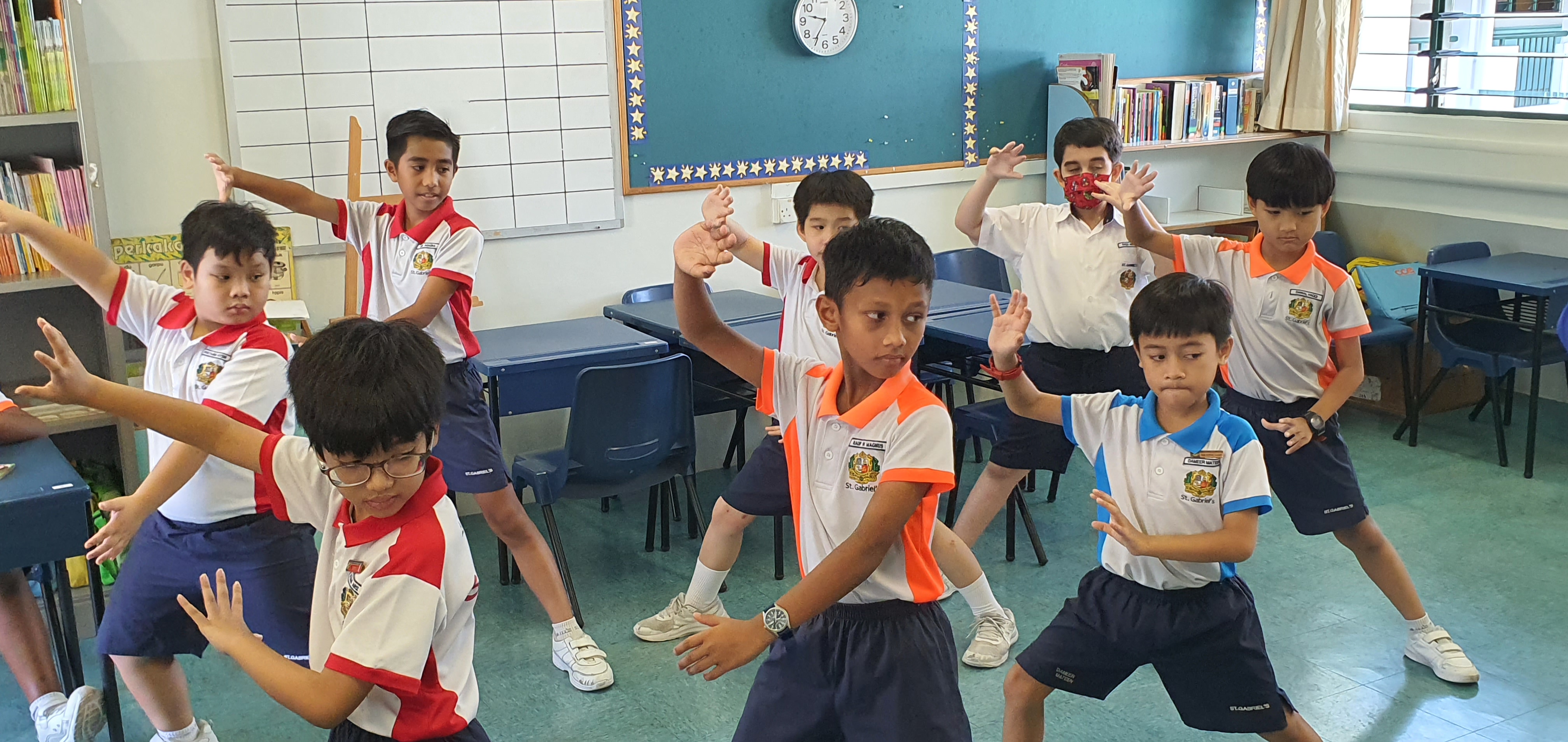 School Level

1. Reading Programmes (P2 to P6)
Objective: To develop students' as effective communicators in the Malay language through customized reading and oratorical resources.
MOE Phonetics and Reading Programme at Primary 1
Internal Reading Support Programme (P2 - P4)
Silent Reading on Tuesdays and Thursdays (P1 - P6)
Objective: To build students' vocabulary and competency in the language through the reading of Malay books / articles.
2. Internal / External Competitions
Providing students with the opportunity to use the Malay Language at various platforms in various creative forms to build their confidence in public speaking.
Nursery Rhymes Competition (P1 - P2)
Poetry Recital Competition (P3 - P4)
Advertisement Skit (P5)
Rakan Bahasa Malay Language Ambassador